DATE 2022 fully virtual event
DATE 20

22

: fully virtual event -- ONSITE days moved ONLINE
We have been planning a special format for DATE 2022, aiming at bringing back the community together after two editions online, trying to balance the uncertainty of the situation and the desire to be partially back in presence. A special program has been organized to start the conference with two days in presence, full of outstanding talks and moments to meet and chat.
However, the current situation of the covid-19 infections across Europe and the consequent travelling/quarantine restrictions adopted by governments, companies and institutions have a strong impact on our health concerns and travelling opportunities, for speakers as well as attendees.
The "in presence" experience remains a fundamental aspect of any conference and of DATE in the specific, for its many networking moments, as well as for the social activities, however the safety of the community is once more a priority. Therefore, after thoughtfull discussion, the DATE Steering Committee opted to move DATE 2022 to a completely virtual event, moving the program of the first two days online also.
Although there is no way to mitigate the disappointment of not being able to meet in person, we trust the rich and interesting program will bring us together online to comment and contribute to the exciting talks and conversations with the speakers and authors of full DATE 2022 program.
Workshops
DATE 2022 Workshops initiative started in 2003 fostering a number of workshops on different topics and attracting an audience of both researchers and designers.
The event offers a unique opportunity to present and discuss new and in-progress outcomes, as well as experiences and visions. The topics have been changing during the years, following the trend on current and emerging issues in design, test, software and EDA, taking the floor after the regular conference programme running throughout the week.
The Workshop programme for DATE 2022 is rich and includes five workshop themes. These cover innovative ideas from different areas like system design, test, reliability, and security, including a range of systems from individual processors to heterogeneous, automotive, and autonomous systems.
Workshop attendees should choose in advance one workshop. The workshops will run in two time slots in the virtual conference platform. The individual timetables for each workshop may vary, and for the detailed version of the workshop programme, visit the workshop webpages.
All times give in the programme refer to the time zone CET.
For more information, please contact: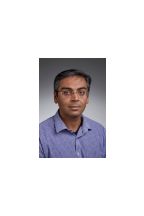 Workshops Co-Chair
Hiren D. Patel, University of Waterloo, CA
workshops

date-conference

[dot]

com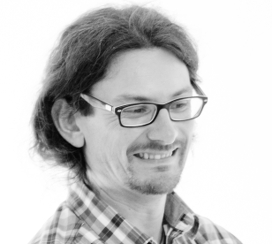 Workshops Co-Chair
Alberto Bosio, University of Lyon, FR
workshops

date-conference

[dot]

com
| Start | Title |
| --- | --- |
| Fri, 18 Mar 2022 | W01 European Automotive Reliability, Test and Safety (eARTS) |
| Fri, 18 Mar 2022 | W02 3D Integration: Heterogeneous 3D Architectures and Sensors |
| Fri, 18 Mar 2022 | W03 NeurONN Workshop on Neuromorphic Computing |
| Fri, 18 Mar 2022 | W04 OSHEAN - Open Source Hardware European Alliances and iNitiatives |
| Fri, 18 Mar 2022 | W05 Cross-layer algorithm & circuit design for signal processing with special emphasis on communication systems |
| Fri, 18 Mar 2022 | W06 Data-driven applications for industrial and societal challenges: Problems, methods, and computing platforms |
| Fri, 18 Mar 2022 | W07 European Workshop on Silicon Lifecycle Management (eSLM) |
| Fri, 18 Mar 2022 | W08 Workshop on Ferroelectronics |
| Fri, 18 Mar 2022 | W09 Sustainability in Security, Security for Sustainability |
| Fri, 18 Mar 2022 | W10 Friday Interactive Day of the Special Initiative on Autonomous Systems Design |