Exhibition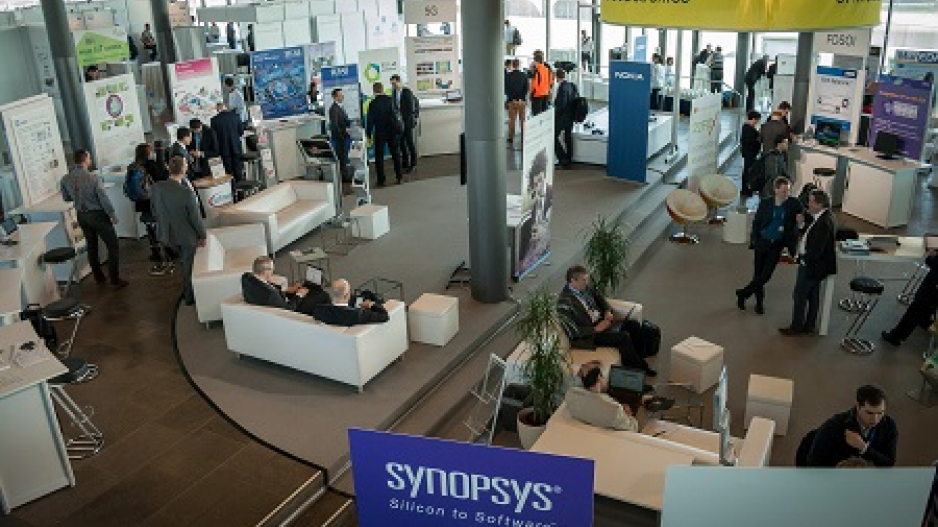 The DATE exhibition will run for three days (Tuesday-Thursday). The spacious exhibition area will be located close to the conference rooms in the heart of the Congress Center. As the area is positioned centrally and will host the coffee and lunch break area as well, a constant frequentation will be guaranteed.
DATE also arranges a number of special events and features on the show floor in order to increase exhibition visits, such as an Exhibition Reception on Tuesday evening, extended conference breaks and an Exhibition Theatre with industry themed presentations.
Thus, the exhibition offers the perfect opportunity for discussions and talks with conference delegates, for gaining new industry contacts or intensifying existing business relationships. Furthermore, the DATE exhibition states the perfect venue for industries to meet university professors to foster their university programme and especially for PhD Students to meet their future employers.
DATE continues to be a growing event attracting more than 1,400 conference delegates and exhibition visitors annually.
Exhibition Opening Hours
Tuesday, 02 February 2021:
* Exhibition Reception from 18:30 – 19:30
10:00 – 18:30*
Wednesday, 03 February 2021:
10:00 – 18:30
Thursday, 04 February 2021:
10:00 – 16:00
Early bird discount of 5% available for all bookings received before Monday, 02 November 2020 23:59:59 AoE*
ESD Alliance members companies receive an additional 6% discount*
*Please note that this discount only applies for booth reservations (option 1-5), but not for any other offers made by the organisers.
For more information about Exhibition and Sponsorship opportunities and the most recent floor plan please contact: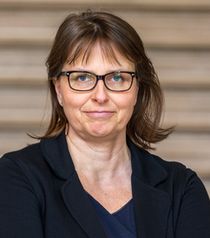 Conference Organisation - Exhibition and Sponsorship
Kathleen Schäfer, K.I.T. Group GmbH Dresden, DE
date

kitdresden

[dot]

de
---
Stand Packages
DATE 2021 is offering the following stand options to make exhibiting easy to plan and more cost-effective to budget. All options include one complimentary conference delegate pass.
Please note: this complimentary conference registration includes access to all conference sessions, conference materials, catering as well as entrance to the DATE Party, but it does neither include access to the Monday Tutorials nor to the Friday Workshops.
Option 1

Table Top Display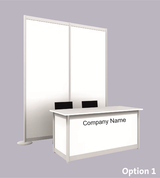 3 m² space (1.5 × 2.0 m)
Back wall panels (white)
Table & 2 chairs
1 kw electricity
Waste basket
White nameboard
Total cost: EUR 2,200
Option 2

Standard Shell Scheme Booth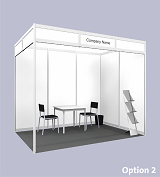 Carpeted space (grey carpet)
Wall panels (white)
Fascia board on each open side with company name (max. 30 letters)
Table & 2 chairs
Brochure rack
Waste basket
3 spotlights
1 kw electricity
Total cost:
6 m2 (2x3 m)
EUR 3,300
9

m

2 (3x3 m)
EUR 4,400
12

m

2 (4x3 m)
EUR 5,500
Option 3

Space only (price on application)
If you wish to build your own booth, the DATE Conference Organisation would be pleased to provide you with a quote based on your requirements. Please contact the Exhibition and Sponsorship Management to discuss your options.
Option 4

Start-Up Booth
DATE offers a great value introduction to the exhibition for start-up companies. This is a 6 m2 standard shell scheme booth (option 2 above). Qualifying conditions apply for start-ups:
Your company should be no older than 5 years old
Your company has not exhibited at DATE previously
Total Cost: EUR 2,500
Option 5

Multi-Partner Innovative Research Project Booth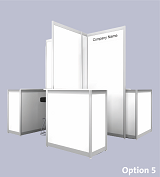 DATE offers a good value booth package to Multi-Partner Innovative Research Projects who wish to show their work and results during the DATE exhibition.
Small cubicle, carpeted (1.5x1.5 m)
White hard-coated wall panels, on 2 sides
Reception counter & stool
White nameboard
1 kw electricity connection
Access to shared meeting space
Total cost: EUR 2,000
In addition to the booth reservation, Multi-Partner Innovative Research Project coordinators will have the opportunity to rent a dedicated meeting room at a special rate for presenting the project and meeting their community. For more information, please contact the Exhibition and Sponsorship Management.
The General Terms and Conditions apply.
A preliminary floor plan will be sent on request.
Please contact the Conference Organisation - Exhibition and Sponsorship for more details.
To reserve a space or for more information on the exhibition, contact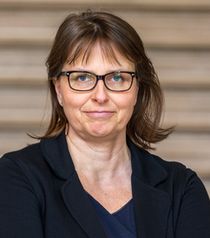 Conference Organisation - Exhibition and Sponsorship
Kathleen Schäfer, K.I.T. Group GmbH Dresden, DE
date

kitdresden

[dot]

de