Opening Keynote: What is beyond AI? Societal opportunities and electronic design automation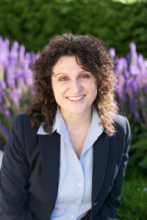 Valeria Bertacco, University of Michigan Ann Arbor, United States
Abstract
The success of hardware in enabling AI acceleration and broadening its scope has been nothing short of remarkable. How do we use the power of hardware design and electronic design automation to instead make the world a better place? EDA will be the cornerstone of innovative solutions in ensuring data privacy, sustainable computing and taming the data flood.
Bio
Valeria Bertacco is Thurnau Professor of Computer Science and Engineering at the University of Michigan, and Adjunct Professor of Computer Engineering at the Addis Ababa Institute of Technology. Her research interests are in the area of computer design, with emphasis on specialized architecture solutions and design viability, in particular reliability, validation, and hardware-security assurance. Her research endeavors are supported by the Applications Driving Architectures (ADA) Research Center, which Valeria directs. The ADA Center, sponsored by a consortium of semiconductor companies, has the goal of reigniting computing systems design and innovation for the 2030-2040s decades, through specialized heterogeneity, domain-specific language abstractions, and new silicon devices that show benefit to applications.
Valeria joined the University of Michigan in 2003. She currently serves as the Vice Provost for Engaged Learning at the University of Michigan, supporting all co-curricular engagements and international partnerships for the institution, and facilitating the work of several central units, whose goals range from promoting environmental sustainability, to the promotion of the arts in research universities, and to increasing the participation of gender minorities in the academy.