Lunch Keynote Monday: Batteries: powering up the next generations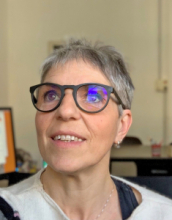 Silvia Bodoardo, Politecnico di Torino, Italy
Abstract
The quest for energy possibly from renewable sources is rapidly increasing, due to new digital technologies that are taking up more and more space in our lives, electric vehicles expected to replace old combustion ones. However, today's battery technology is lagging behind adjacent technological advances, with most devices using lithium-ion batteries, that bring with them some concerns and not the least their availability in Europe. To create a European energy platform for the future, bringing together renewable energy sources, electric transportation and a connected Internet of Things, a new solution for battery technology needs to be found. 
This keynote will explore how current challenges can be overcome through the application of advances in new materials, what is Europe doing in the field of batteries, the need of skilled people and how the future of battery technology can contribute to build a better, greener and connected world.
Bio
Silvia Bodoardo is professor at Politecnico di Torino where she is responsible for the task force on batteries and leads the Electrochemistry Group@Polito. Her research activity is mainly focused on the study of materials for Li-ion and post Li-ion batteries. The research is also dealing with cells production and battery testing. She is participating in several EU funded projects (coordinator of STABLE project), as well as national and regional ones. She is leader of WP3 on Education in Battery2030+ initiative and is co-chair in WG3 of BatteRIesEurope. Silvia organized many conferences and workshops on materials with electrochemical application and was Chair woman at the launch of the Horizon Prize on Innovative Batteries.